ORIGINAL PRODUCT
Original Products / Entrusted Development
Adhering to the"Customer-First"Principle,
Responding to Diverse Needs
FUKUSHIN continues to meet the needs of our various users.
These collective strengths have been noted in a wide range of industries and have won high praise from all quarters.
Our technological capabilities and expertise in product planning and the production of parts,
functional components, and completed products, have been amply demonstrated in OEM manufacturing,
as well as the development of our own in-house manufactured goods.
The many original products we have on the market that have won high praise are further proof of our collective strengths.
Planning & Development

We develop products to delight our users by taking advantage of our abundant experience and technological capabilities – from market research and product planning to design and verification.

Manufacturing &
Quality Assurance

We manufacture advanced products with quality, cost, and delivery in mind in our own unique production system and quality assurance system by making full use of our wide variety of manufacturing technologies, providing products that our customers can use with peace of mind.

Sales & After-sales service

We not only sell products to customers; we also respond quickly to after-sale needs with a nationwide service network.
Original Products
FUKUSHIN produces original products with the total technology and our ability to propose solutions we have built up.
We have an integrated system in place – from product planning and design to engineering, product, and sales, as well as after-sales service.
Electric Carts
"The average age of people in our society continues to get older. We hope that each and every elderly person is able to spend their days enjoying themselves." In order to achieve this desire, our firm develops, manufactures, and sells "Super Polcars" so that elderly people are able to enjoy their everyday lives. With these carts, we are pursuing even safer, more secure and more comfortable functionality because we believe assisting elderly people to leave their homes is linked with support for their health and their lives.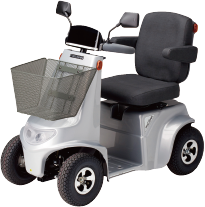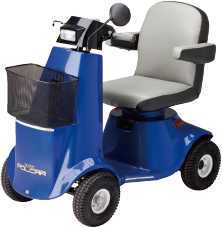 Aquaculture Feeding Machines
We have been commercializing aquaculture feeding machines as our original products since the 1970s. Since then, over several decades, FUKUSHIN products have been supporting those who work at sea from the background. Today, the automatic feeding machines of FUKUSHIN have won overwhelming support in fishing grounds across the country. Fully utilizing the latest technologies in the fields of ICT and AI, we are involved in a variety of product development programs, including developing products in collaboration with academia and the government.
Housing Equipment
Making full use of the expertise we have accumulated in motor drive technologies and electric heating applied technologies, we meet the needs of our customers, including those for lift racks for kitchens.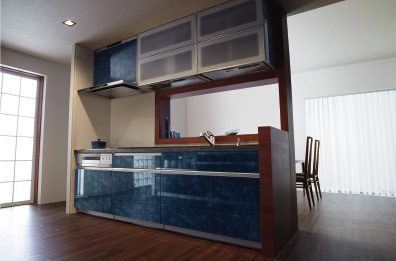 Entrusted Development
We have satisfied a great many customers with our collective strengths in mechanism engineering
and electronic control development – from consumer electronics,
housing equipment, and medical equipment to industrial equipment.
We carry out the best and most cost-effective development in line with the required specifications of our customers,
and it is possible to provide integrated support – from prototyping and testing to mass production.
Conceptional image

Road Traffic System Equipment

Conceptional image

Functional parts for automobiles

Conceptional image

Medical equipment